Mahra Rashed Al Suwaidi – CEO
Prior to being appointed as CEO of Horizon Energy, Mahra Rashed Al Suwaidi was the Vice President in the Treasury Unit of Mubadala Development Company. Mahra has over ten years of experience in the Treasury field. She was responsible in coordinating the Business Continuity Plan of Mubadala, managed the Mubadala captive company (MDC (RE) Insurance Limited) – the first Abu Dhabi based captive listed at DIFC, and oversaw the insurance activities of Mubadala Healthcare Unit's portfolio of assets including Cleveland Clinic Abu Dhabi, Imperial College London Diabetes Centre, and many others.
Mahra was the first woman in Mubadala to hold board member position in companies partially and wholly owned by Mubadala, serving on the Board of MDC (RE) Insurance Limited, as well as Boards of other private companies. Mahra also sat on the Mubadala Corporate Compliance Committee.
Mahra has also worked for five years in Dolphin Energy Limited, handling the daily cash management activities, overlooking the treasury transactions of both the UAE and Qatar, and planning the budgeting forecasts.
Mahra holds a Bachelor of Science in Business Administration with a major in Marketing and Management and a minor in Banking and Finance from the American University of Sharjah in the UAE.
---
Prasanto Chakraborthy – CFO

Prasanto Chakraborthy is a qualified Chartered Accountant from the Institute of Chartered Accountants of India and in addition has a Master of Commerce Degree with specialization in Financial Management.
He is a Senior Finance Professional with over 20 years experience in the Oil & Gas Service Industry Organizations in Middle East & India and prior to joining as Chief Financial Officer for Horizon Energy LLC, has worked for over 6 years in Dalma Energy, a major Oil & Gas Drilling Contractor in Middle East, holding Senior managerial Positions like Commercial Manager in Country Operations (Oman / Qatar) & Corporate Finance Manager at the Group Level and finally for around a year as Acting CFO for the Group. Immediately prior to this, he was associated with Essar Oil Limited, which operates as integrated Oil Company in India, for over 9 years and served as DGM – F&A and Finance Manager for its Offshore Construction, Exploration, and Corporate Finance & Drilling Divisions and was also responsible for Corporate Accounts for the Company.
---
Mohamud Hassan Haji – Business Development Director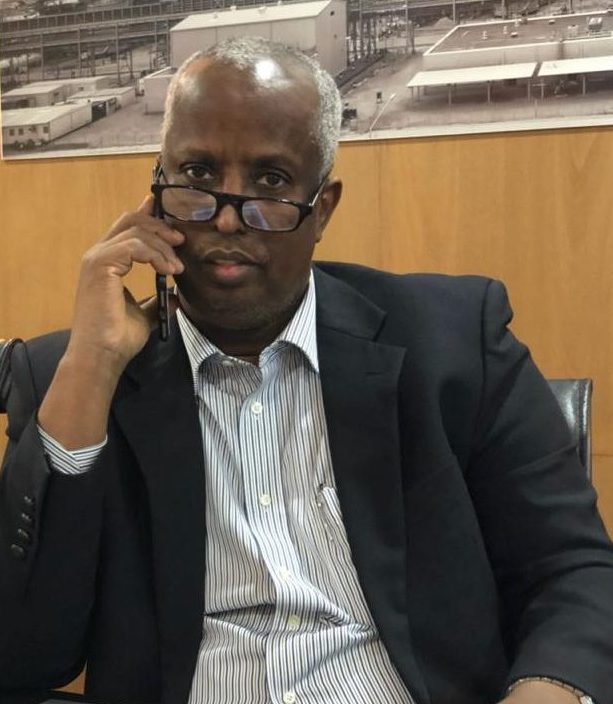 Mohamud joined Horizon Energy Group in early 2011 as Vice President – Business Development. Mohamud is also a partner and General Manager of Horizon Representation of Companies LLC.
Mohamud has over 30 years engineering experience in the oil and gas industry specializing in the liquefied gas industry.
He has worked for the Abu Dhabi National Oil Company (ADNOC) for 25 years with ADGAS. After this posting, he was General Manager for Abu Dhabi of IMV Projects in Calgary, Canada and of Mustang Engineering in Houston, USA, engineering oil and gas facilities.
---
Jorge Witte – Project Director
Jorge Witte is an experienced Executive and Project Director with over 30 years of hands-on experience in the Oil & Gas, Construction and Energy sectors.
He has worked on a variety of multi-billion dollar projects, leading and directing multidisciplinary teams on large and technically complex projects in the USA, Mexico, South Korea, Russia, Singapore, China, Thailand, Malaysia, Norway, Ireland and South Africa, as well as with countless suppliers all around the globe.
Before joining the Horizon Energy Group, Jorge played a key role in the expansion of Corporative Group to become one of the largest contract and service provider companies, specialized in the Oil & Gas and Energy sectors, for the Mexican government.