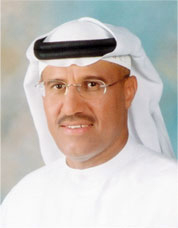 In a vibrant economy, such as the United Arab Emirates, the responsibilities that a company is required to achieve can be exposed to growing challenges.
Our primary goal is to excel over these challenges through our continuous efforts in modifying Horizon Energy's capabilities, thus dynamically contributing to vitalizing the marketplace and society of the United Arab Emirates.
Through our global network, we connect with prospective partners walking with them through every step of our mutual investments assuring a positive experience.
Our philosophy is to sensibly use Horizon Energy's capital and sound management skills to set up, acquire or form joint venture companies throughout the region.
The company is consistently growing due to its sound business model. Horizon Energy's diverse group is a mirror image of its extensive reach across a wide range of sectors.