GMS Evolution has been fitted with a revolutionary new cantilever system, which gives clients a much greater range of options in the way they use the company's barges to service their offshore assets. This new system, developed in partnership with Norwegian systems engineer Dwellop, offers new cost-effective solutions for work that has traditionally been performed by more expensive non-propelled drilling rigs.
Shallow Water
GMS chief executive Duncan Anderson said: "The assets we tend to service are located mainly in shallow water and were installed quite some time ago, so that a lot of the infrastructure is well advanced in its useful life. This creates asset integrity issues, which traditional servicing methods will struggle to resolve, because only smaller weights can be transferred and handled, a function for which the new cantilever system is ideally suited."
He added: "Using the cantilever system, clients will be able to deploy sooner, will have no requirement for tugs and the time spent rigging up, rigging down and lifting backwards and forwards will be removed. Basically, large amounts of non-productive time can be saved, both for ourselves and for our subcontractors."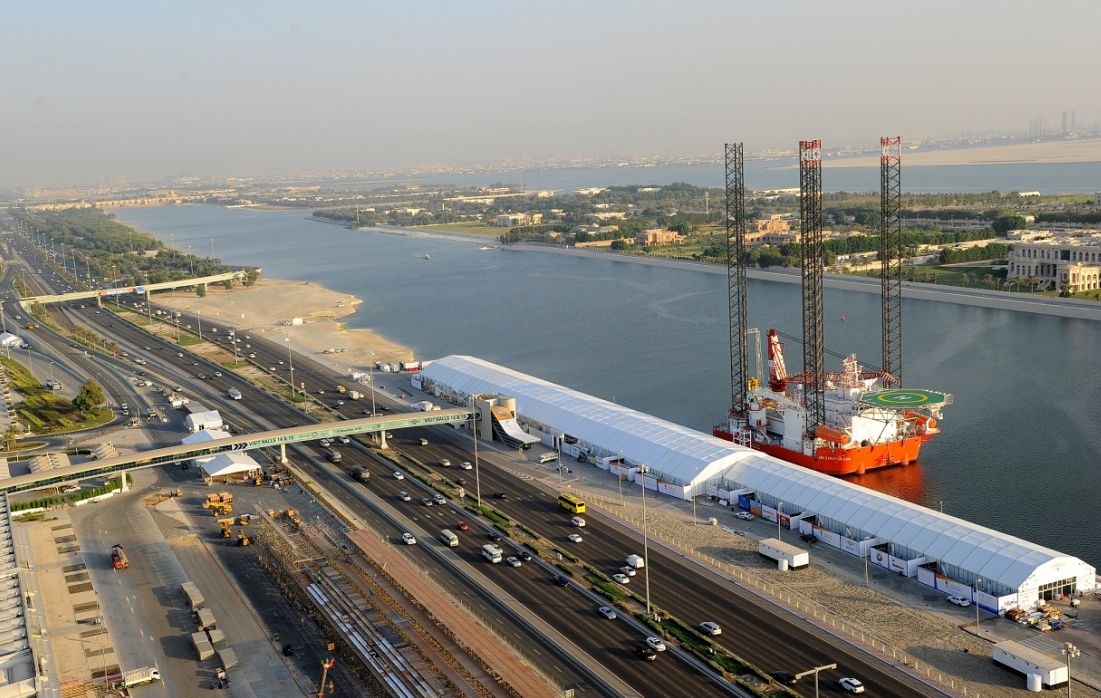 Planned Presence
The GMS Evolution's presence at ADIPEC was meticulously planned, in full collaboration with all of the relevant Abu Dhabi authorities. Going on site at any location requires compliance with the company's stringent barge move procedures, which include studying the bathymetrics and geotechnics of where the vessel's legs are jacked down, because the process involves many thousands of tonnes being placed on the seabed.
For the sea channel next to ADNEC, no such data existed, so GMS commissioned a sonar scan of the area and drilled boreholes to determine the soil integrity. An analysis of the soil showed it was capable of sustaining the pressure and allowed GMS' technical team to calculate how far the spudcans on the bottom of each leg would penetrate the seabed.